Not only did the racism in this segment offend me as a human being, an American and a black man, but also as someone in an interracial marriage with a mixed-race child. I know racism exists and I also know most people aren't like this. It bothered me, though, that the two women at the end of the segment were bold and ignorant enough to say what they said to strangers, and then defend it on-camera.
(Source: abcnews.go.com)
My children have a little bit of English, a little bit of African, a little bit of German in them. One of the names they call us in Germany, one of the few I'm actually fond of, is "the patchwork family". I love that. I'm very fond of patchwork quilts, too. I think they're really cool.
—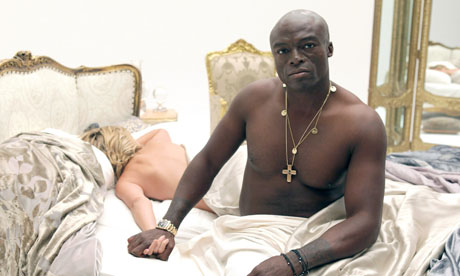 Singer, musician Seal in The Guardian